Septic System Design - Commercial & Residential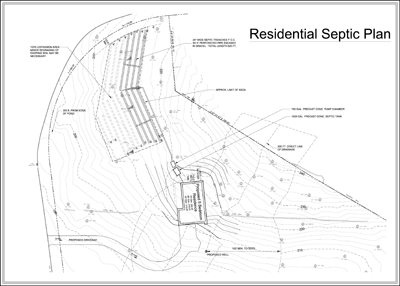 Click to download sample of a Residential Septic Plan.
We provide full design services and permitting for subsurface sewage waste disposal. With over 30 years of experience you can be assured that your design will be properly prepared to best serve your need. We provide full coordination to make the process simple for you the client. Site Design Consultants maintains excellent relationships and reputations with all local health departments and easily establishes new relationships. We will also assist you when hiring the contractor suitable for your project.
We offer you the following services:
Coordination of all testing.
Design of Commercial and Residential septic systems for all applications
Executing all permits for submission to the approving agency
Contractor recommendations and selection
Inspection and preparation of as-built plans for final certification of completed works.
---
© Site Design Consultants
251-F Underhill Avenue | Yorktown Heights, NY 10598 | (914) 962-4488