Stormwater Compliance
Many projects require addressing stormwater control aspects and compliance with regulations. These regulations can be Federal, State, Local, and in some instances Reservoir Watershed requirements. We are experienced in preparing Stormwater Management Plans from the most basic to complex projects. We have prepared many designs and plans in accordance with the New York State Department of Environmental Conservation Phase II Regulations, New York City Department of Environmental Protection, and the requirements of local Towns. This includes the design of the stormwater control practices, prevention of erosion, and treatment features.
The Stormwater Management Plan will include:
Erosion and sediment control plans
Better site design
Structures for the control of runoff
Stormwater treatment practices
Facilitating the approval process through the various approval agencies
Inspection and preparation of as-built plans for final certification of completed works.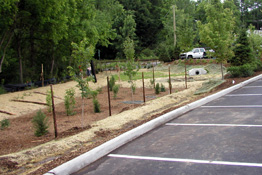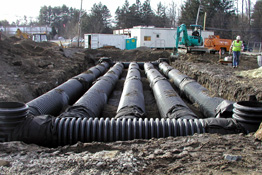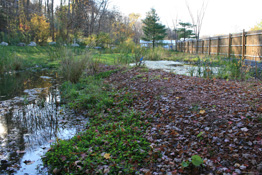 ---
© Site Design Consultants
251-F Underhill Avenue | Yorktown Heights, NY 10598 | (914) 962-4488